More than just daffodils
 

There was no fancy gift wrap, no colorful bow.

Just an old bucket, plunked down in our driveway.

"Happy birthday!" said Aunt Dody to my husband, Jim.

"MeMe sent you some daffodils."
Most men wouldn't get too excited about a few daffodils, but most men don't receive daffodils with a history.
Here's the story:
In 1956, Jim's great-grandmother was living with MeMe & Granddad - Jim's paternal grandparents. On the day Jim was born in April, 1956, a friend brought a pot of daffodils as a gift for his great-grandmother. MeMe planted them outside, and they've been blooming every year since then.
In 2006, Jim celebrated his 50th birthday, and that's when MeMe sent Aunt Dody to visit, armed with the bucket of daffodils.
As you might guess, Jim loves this gift more than any other, mainly because it's from MeMe, but also because it's part of his history. What started as about a dozen bulbs has slowly transformed into beautiful patches of sunshine all around our property. Every year brings new joy as we see how many will pop up & bloom.
One unexpected development - there's been quite a "daffodil battle" between Jim and Aunt Dody every year. The conversations go something like this:
Jim: "Mine have just started poking up through the ground."
Aunt D: "Oh, mine are already six inches tall."
Jim: "I can see buds starting to form."
Aunt D: "Really? Mine are already in vases on the table."
You get the drift.
Every year or so, Jim digs them up, carefully separates them, and transplants them. He started with one tiny clump of flowers in the side yard, and now we've got daffodils throughout our landscaping and framing our sign out front.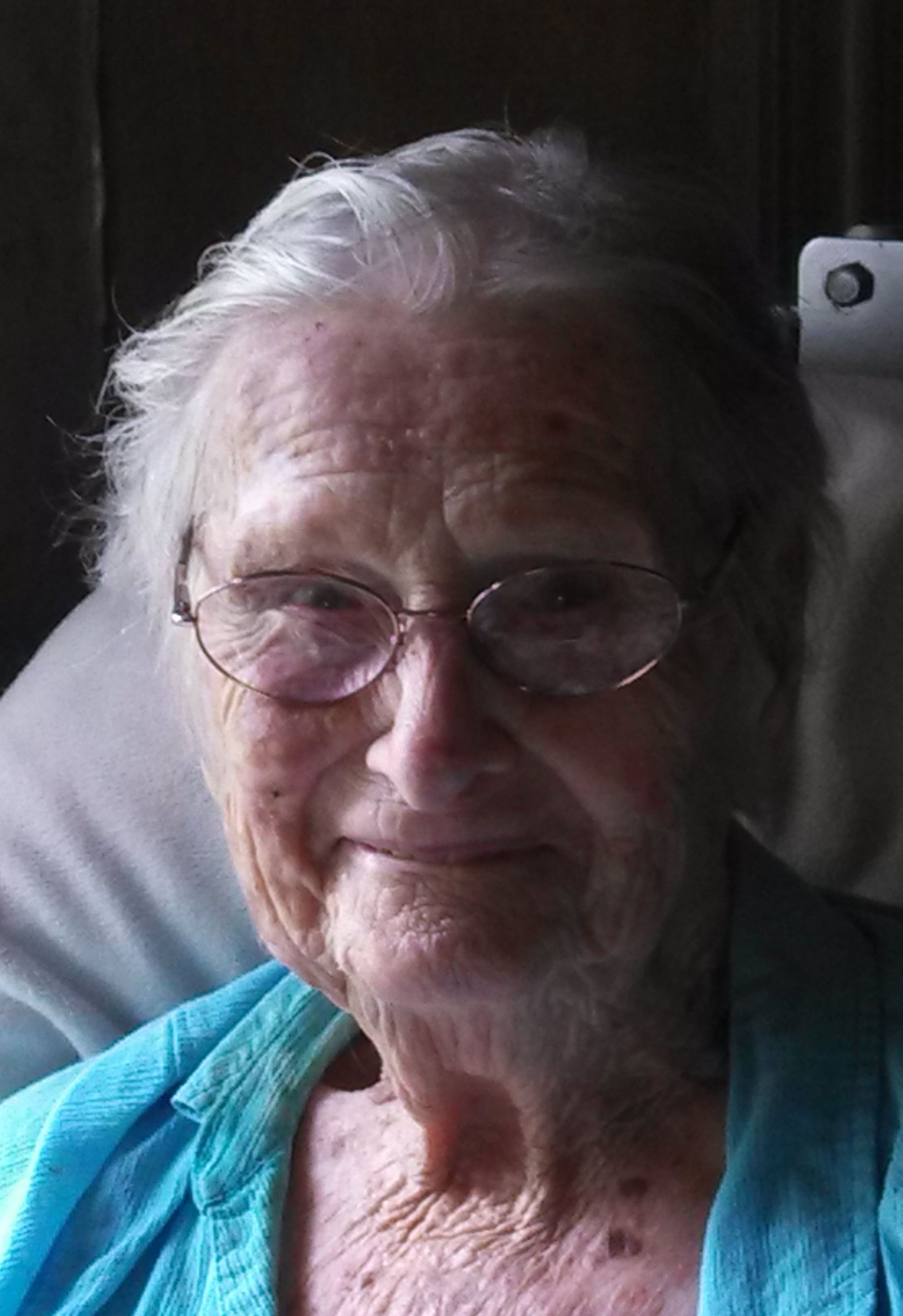 MeMe is nearly 102 years old now. Although she can't travel to see her grandson's daffodils, he always takes photos for her. For us, they're more than daffodils. Every single flower is a picture of family, of history, and of a beloved grandmother who knew the gift her grandson would treasure more than anything.
Postscript: This post was originally published in April, 2014.
MeMe passed from this life into her Heavenly Home a few short months later, on September 1, 2014.
If you were lucky enough to know her, you were blessed indeed. If you didn't know her, you missed a rare opportunity. Suffice to say more than 200 friends and relatives came to pay respects at her passing, and she will be remembered fondly by each and every one of them.